Hiking for Beginners in Pisgah National Forest
Hiking is a wonderful way to connect with the outdoors, and it's an activity that you can suit to your experience, skill level, and capabilities. With some preparation and planning, almost anyone can enjoy getting back to nature at a pace that's right for you. Hiking for beginners in Pisgah National Forest can be a fun, easy, and healthy pastime!
Pisgah National Forest and Dupont State Forest offer incredible opportunities for day hikes in the lush forests of Western North Carolina. A perfect place for beginner hikers, you'll find many opportunities to tailor your day to your vision for a hike. If you're new to hiking, these are the steps for hiking for beginners.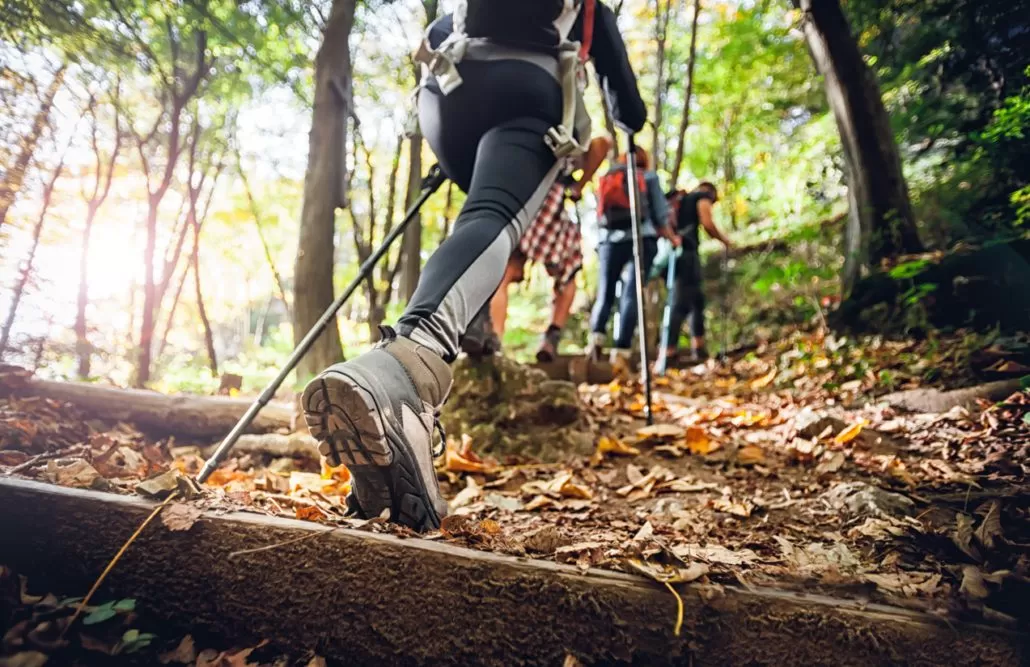 Find a hiking partner.
For most people, but especially when you're new to hiking, finding a hiking partner is essential. Not only is this a fun way to share a new experience, but also it's a matter of safety. If you happen to get hurt, you'll have someone else to help you out. If you're traveling alone, check local hiking clubs, classes, guided tours, and websites like MeetUp to find hiking companions. For those who can't or don't want to hike with others, popular hiking destinations and shorter trails are typically a safer choice. Also, whether you hike solo or with a companion, always make sure someone knows where you're going hiking and when you plan to return.
Choose your hiking trail and make a plan.
Guidebooks and websites are excellent resources when choosing your first hiking trail, because they'll give you all the information you need. You'll learn how hard a trail is, how far you'll go, how much elevation you'll gain, directions, descriptions of what the trail is like, and more. These are some of the best short and easy trails in Pisgah National Forest. And if you'd like to experience some of the "Land of Waterfalls" (this area is home to more than 250 falls!), these are the top waterfall hikes in the area. HikeWNC.com and Alltrails are also excellent resources to have in your proverbial back pocket.
When you're choosing a trail, it's helpful to consider how much time you have available to get outside, your fitness level (no shame here! There are hikes for everyone), how many miles you anticipate you'll feel comfortable hiking, what kind of elevation gain you'll experience (steepness is, of course, definitely more challenging!), the time of year and weather (some trails can be icy in winter, for example), and whether a hike is a loop trail or whether it starts and finishes in two different places, in which case you'd need a car waiting for you at your endpoint.
Gear up!
Gear refers to the clothes and essentials you need for a hike. For beginners, we recommend the following:
Proper Footwear: Some hikers prefer supportive over-the-ankle boots, while others swear by trail running shoes. We think it's helpful to go to an outfitter store in person and have an expert help you if possible. And inside your shoes, it's important to wear wool or synthetic socks rather than cotton. Your feet will thank you for it.
Moisture-Wicking Layers: Wool or polyester clothing, rather than cotton, is the way to go when you're out in the woods. This is important because it will wick both sweat and water away from your skin and dry more quickly, which is essential for comfort and safety. Also, layers are key, especially when hiking in Western North Carolina where elevation change can sometimes mean a big change in temperature. REI has an excellent comprehensive guide to what to wear hiking.
Hiking Backpack: For short hikes, you'll want to look for a pack with a capacity of about 15-20 liters. If you're going further, pick up one that can fit about 30 liters. Things you'll want to pack: water, snacks, another layer of clothing, and your first aid and safety items. Whatever you do, get out of the mindset of hiking with your water bottle in hand like you might on a walk. You'll find that putting your belongings on your back makes for a much more pleasant experience in the woods!
Food and Water: Always pack more water and food than you think you'll need. Quantities will depend on the intensity of your hike, weather and temperature, your age, how much you sweat, and more. As you gain experience, you'll get better and better at judging how much you'll need to bring with you. The general rule of thumb for food is 200-300 calories per hour. Water intake is typically half a liter per hour of moderate hiking in moderate temperatures. However, it's always a good idea to carry extra food and water in case your trip takes longer than anticipated. Another tip is to keep a bottle of water waiting for you in your car for when you are done.
First Aid and Safety: Before heading off into the woods, you'll need some safety basics like sunscreen, maps, and a basic first aid kit. This is an awesome list of ten essentials you will probably want to consider.
So You Completed Your First Hike
So you completed your first hike…congratulations! You've opened the door to something that can become an amazing hobby, an incredible way to connect with nature, and a meaningful activity to share with your friends and loved ones, not to mention all the health benefits that come with a hobby like this! A final note to those who are new to the trail: please remember, anything you pack in, pack out. Never leave trash or belongings behind! This is the concept known as "leave no trace" and is essential to ensure that our national and state forests and parks are here for us to enjoy for generations to come. Now get out there and enjoy the beauty and fun of hiking for beginners in Pisgah National Forest!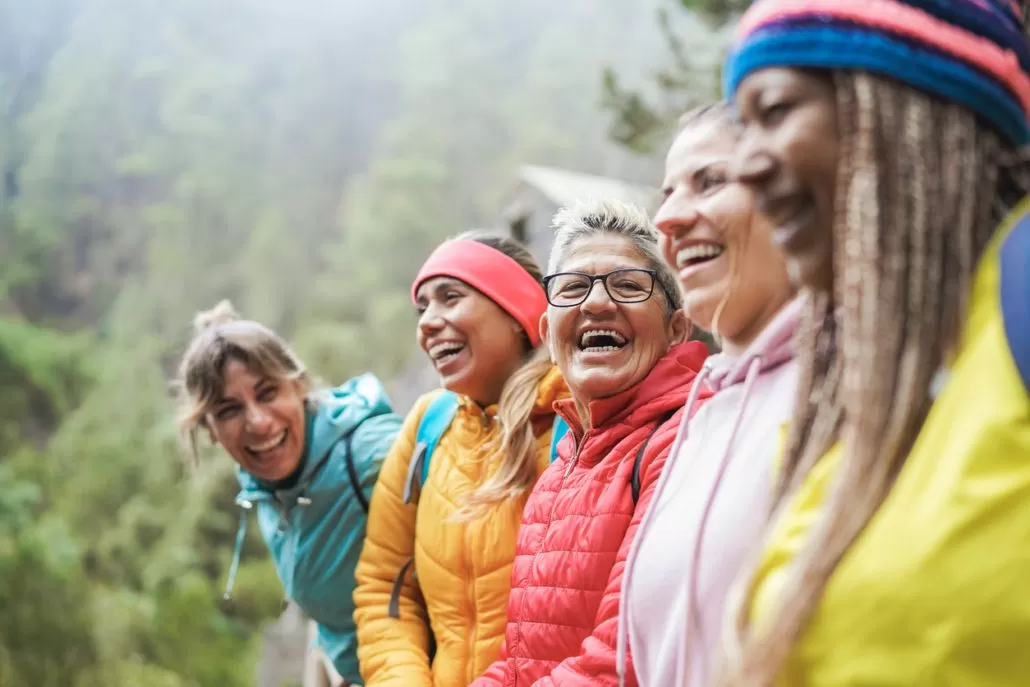 https://www.pilotcove.com/wp-content/uploads/2022/02/iStock-1206631899.jpg
824
1273
collinoberry
https://www.pilotcove.com/wp-content/uploads/2023/10/PC_logo_100_2x.png
collinoberry
2022-02-16 14:15:58
2023-10-16 11:41:33
Hiking for Beginners in Pisgah National Forest