Guide to Waterfalls in DuPont State Forest
DuPont State Recreational Forest, just over 15 minutes from Pilot Cove, is the home of more than 10,000 acres of forest, trails, and majestic waterfalls between Brevard and Hendersonville, North Carolina. This is your guide to the waterfalls of DuPont Forest.
Hooker, Triple, and High Falls
One of the most popular waterfall hikes to embark on in Dupont Forest is sometimes known as the Three Waterfalls Hike, which allows you to hike to, you guessed it, three gorgeous cascades in less than five miles! The easy three-trail combo takes you to Triple Falls, High Falls, and Hooker Falls. 
If you want to make sure to get your fill of waterfalls during a short visit to the area, this is a great way to feel like you've gotten a lot of bang for your buck. Or, if you'd like to shorten your hike and check out just one or two of the falls, here are some tips.
Hooker Falls: Perhaps the easiest of the waterfalls to access at just about a 6 minute walk from its parking lot, Hooker Falls can be a great choice for families and those who can't walk longer mileage. Hooker Falls drops off an 11 foot ledge into Cascade Lake. You can also view the falls from an observation deck.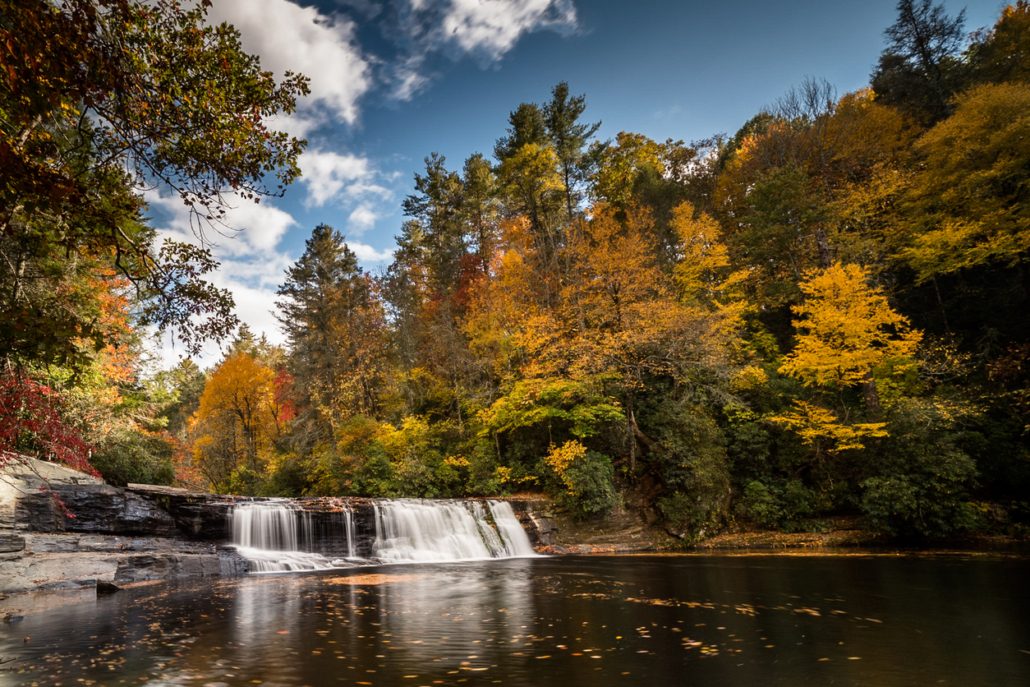 Triple Falls: Triple Falls is one of the largest and most popular waterfalls in DuPont Forest, and is accessed by walking upstream from the Hooker Falls parking lot on Staton Road. The 7 minute walk is fairly easy, although it becomes quite steep as you approach the falls.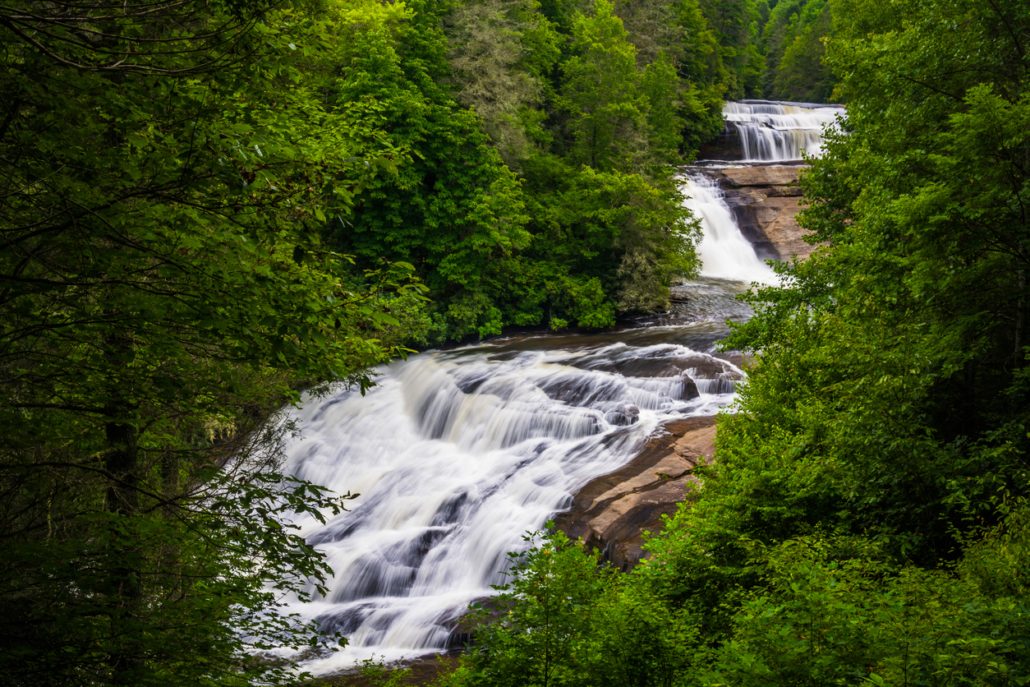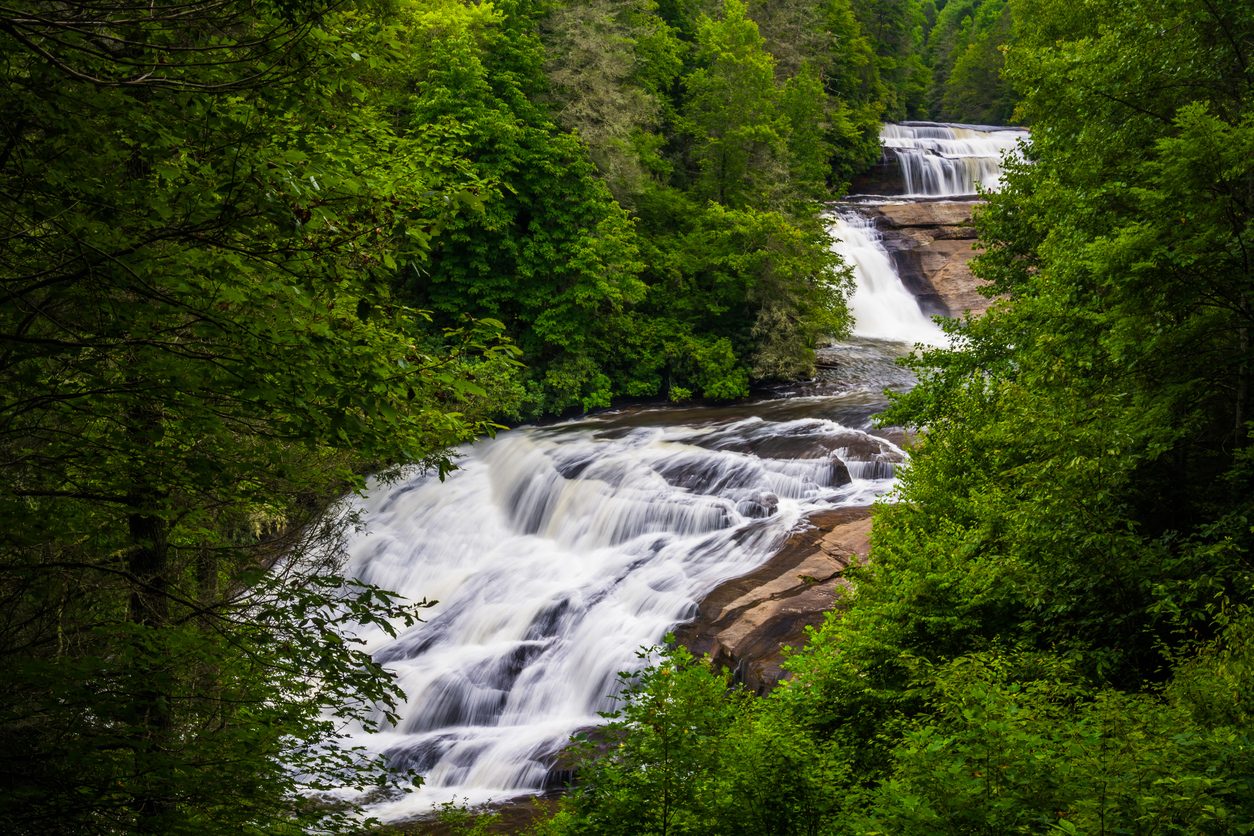 High Falls: In addition to Triple Falls, High Falls is one of the most popular and scenic waterfalls in the forest. You can reach High Falls by continuing for about 15 minutes on the Triple Falls trail. Alternately, you can reach the falls by taking a shorter walk from the High Falls Access Area.
Other Waterfalls in DuPont State Forest
Wintergreen Falls: The hike to Wintergreen Falls is generally considered an easy but longer, hike, coming in at 3.1 miles. The popular out-and-back trail will reward you with 20 foot waterfall sighting on Grassy Creek on the Henderson County side of the forest.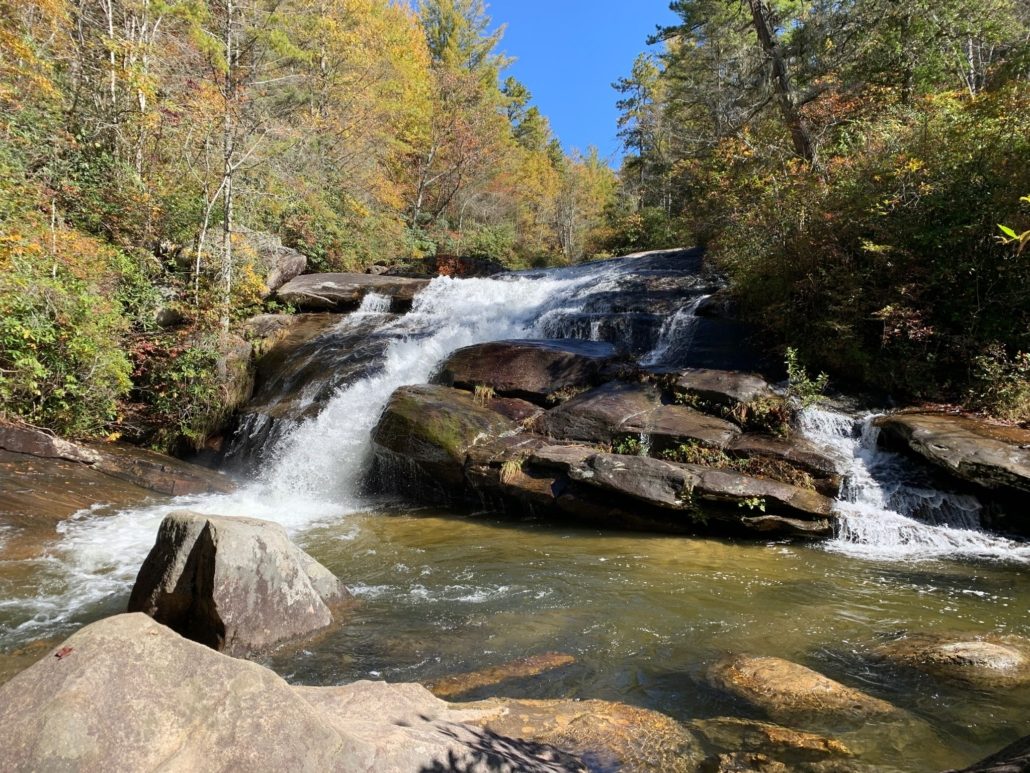 Covered Bridge and Grassy Creek Falls: Grassy Creek Falls is small, spilling down a shallow inclined slab not far from the High Falls Covered Bridge. Although tiny, the waterfall and the trail it is on are quite scenic, and combined with the beautiful covered bridge make for a nice outing in the forest on a 2.8 mile trail.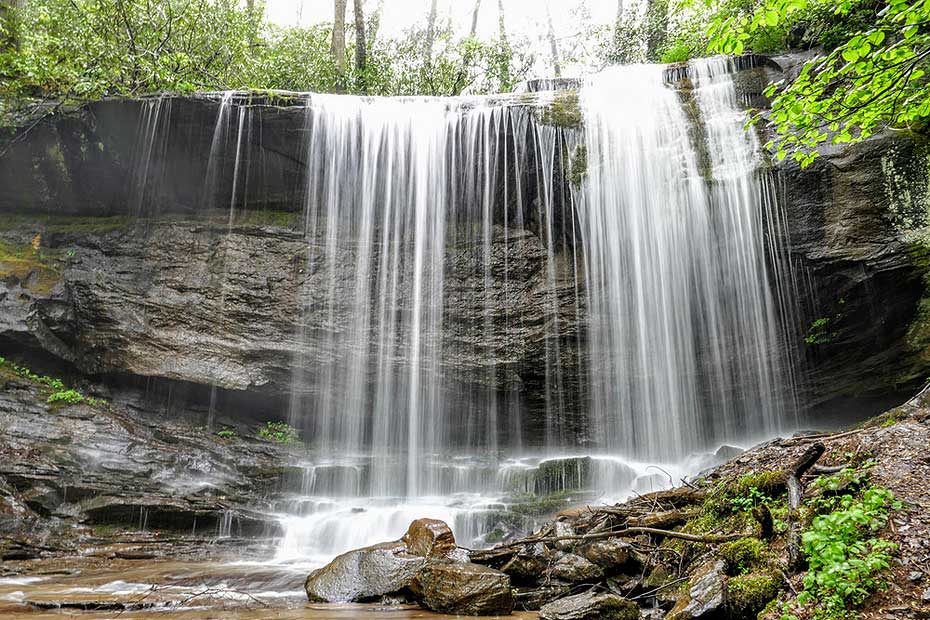 Bridal Veil Falls: Beautiful Bridal Veil Falls is a great payoff at the end of a 4.9 mile hike! This waterfall is perhaps the most unique waterfall in the area, with a 4 foot tall overhanging ledge on the upper section and a long, shallow whitewater incline along the lower section.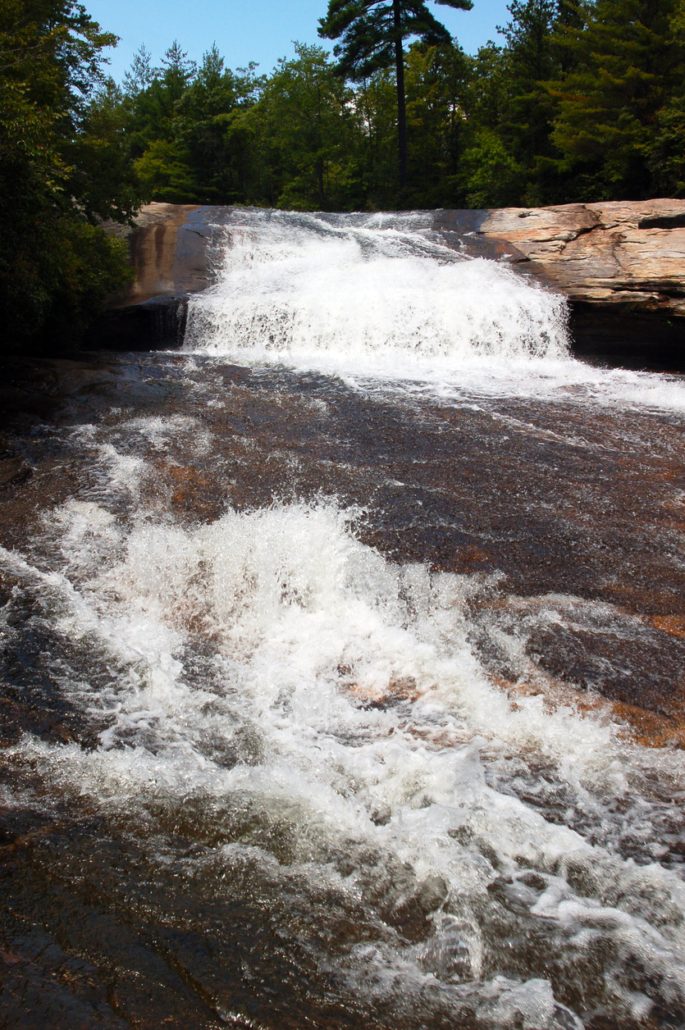 Please remember to exercise caution near waterfalls. While beautiful, such slippery and rocky environments can be dangerous! 
We hope you enjoy your time visiting the beautiful waterfalls of DuPont State Forest.
***********
Resources:
https://www.pilotcove.com/wp-content/uploads/2022/04/triple-falls.jpg
836
1254
collinoberry
https://www.pilotcove.com/wp-content/uploads/2016/11/trans-logo-2.png
collinoberry
2022-05-11 19:15:02
2023-02-05 21:46:49
Guide to Waterfalls in DuPont State Forest