Easiest Waterfalls to Get to in and around Pisgah National Forest
Nestled near Pilot Cove's stunning forest lodging in Brevard, NC, you'll find a plethora of stunning waterfalls waiting to be explored. While some waterfalls require a challenging trek, there are several nearby cascades that offer breathtaking beauty with minimal effort. In this blog post, we will guide you to the easiest waterfalls to access, ensuring you can experience the wonders of nature without venturing too far from your comfort zone.
Hooker Falls
Located in Dupont State Recreational Forest, Hooker Falls is a popular choice for families and those seeking an easy, yet rewarding waterfall experience. A short walk from the parking lot leads you to the picturesque falls, where the Little River tumbles over a 12-foot drop into a refreshing pool below. Dip your toes in the crystal-clear waters or spread out a picnic blanket and enjoy the serene surroundings.
Looking Glass Falls
Situated along the scenic Forest Heritage National Scenic Byway in Pisgah National Forest, Looking Glass Falls is one of the most iconic waterfalls in the region. The observation deck allows you to admire the 60-foot cascade from a safe distance. If you're feeling adventurous, take a short flight of stairs to the base of the falls and feel the mist on your face. Capture the perfect photo or simply revel in the beauty of this easily accessible natural wonder.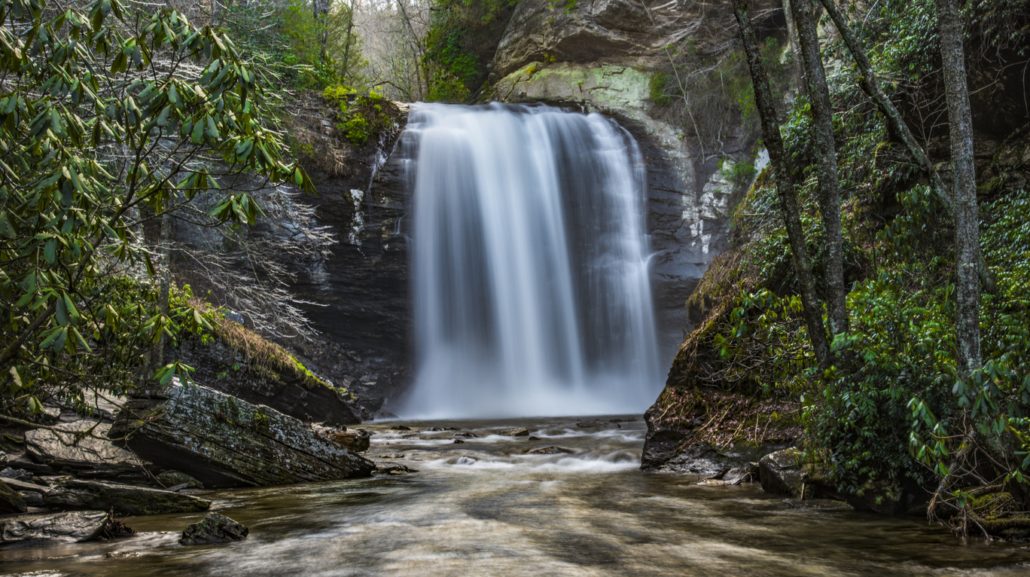 Moore Cove Falls
For a peaceful and enchanting waterfall experience, head to Moore Cove Falls. A leisurely 0.7-mile round-trip hike through a picturesque forest leads you to this captivating 50-foot cascade. The unique feature of Moore Cove Falls is that you can walk behind the waterfall, creating a memorable and immersive encounter with nature. Listen to the soothing sounds of falling water as you take in the breathtaking surroundings.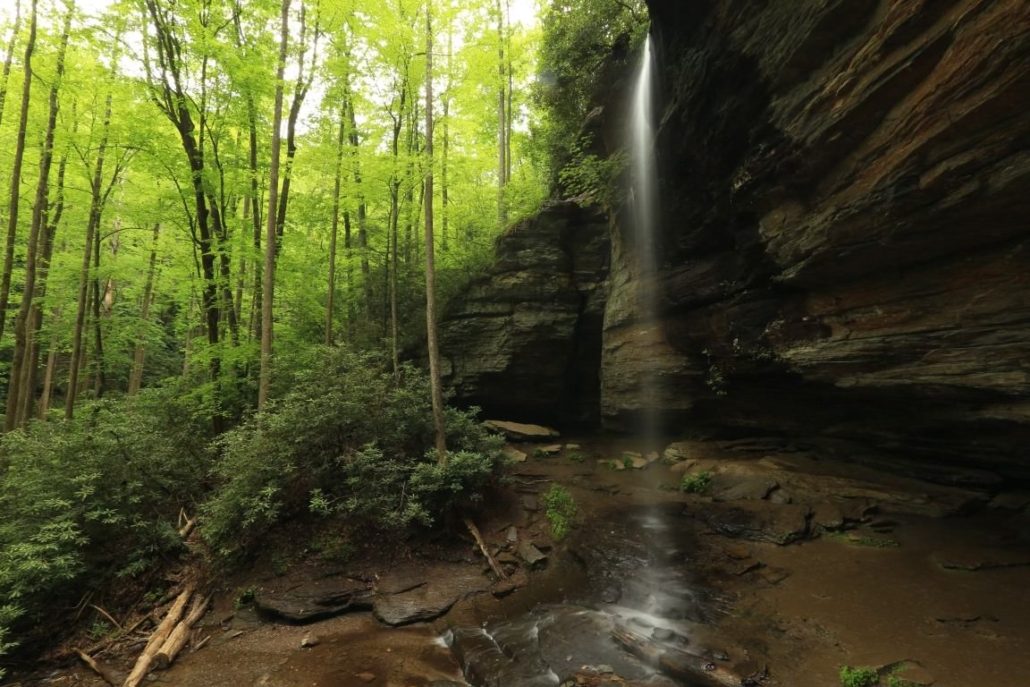 Slick Rock Falls
Conveniently located near Looking Glass Falls, Slick Rock Falls offers a tranquil escape with minimal effort. After a short walk from the parking area, you'll be rewarded with the sight of water cascading over a smooth rock face into a shallow pool. Relax on the rocks, dip your feet in the cool water, or simply revel in the serenity of this hidden gem.
Sliding Rock
While Sliding Rock may not be a traditional waterfall, it provides a unique and exhilarating experience for all ages. Located within Pisgah National Forest, this natural rock waterslide offers a thrilling descent down a 60-foot smooth rock face into a refreshing pool below. Slide down the cool waters, splash and play, and let your inner child emerge in this one-of-a-kind adventure.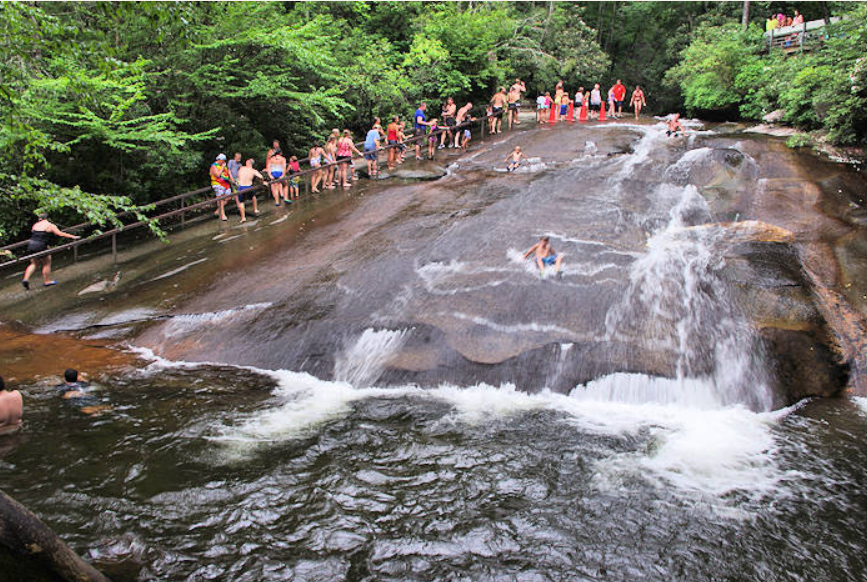 Embarking on a waterfall excursion doesn't always require strenuous hikes or long treks. The surrounding area of Pilot Cove presents an array of easily accessible waterfalls, allowing you to revel in nature's beauty without pushing your physical limits. From the family-friendly Hooker Falls to the enchanting Moore Cove Falls, these serene cascades offer a sense of tranquility and awe just moments away from your Pilot Cove accommodations. So grab your camera, pack a picnic, and set out on an effortless journey to discover the mesmerizing waterfalls that await you.
https://www.pilotcove.com/wp-content/uploads/2023/07/hookerfalls-summer.jpg
887
1183
collinoberry
https://www.pilotcove.com/wp-content/uploads/2016/11/trans-logo-2.png
collinoberry
2023-07-12 15:52:52
2023-07-12 16:05:30
Easiest Waterfalls to Get to in and around Pisgah National Forest