Easiest Trails in Pisgah National Forest
The Pisgah Ranger District near Pilot Cove includes a variety of hikes from easy to moderate to difficult, family-friendly to technical. This is a guide to the easiest trails in Pisgah National Forest near Pilot Cove.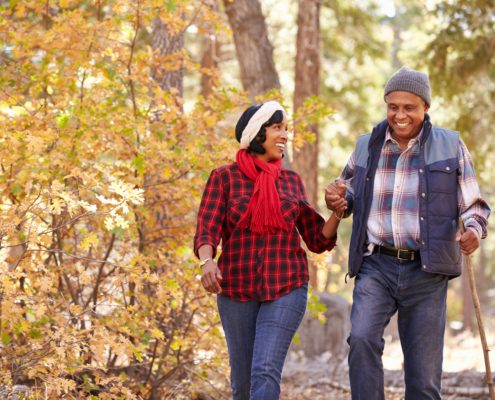 Looking Glass Falls
Length: 0.2 miles
With stairs all the way down to the falls and a pull-off parking area on the side of the road, Looking Glass Falls is one of the easiest and most family-friendly stops in Pisgah National Forest. Also visible from the road for those who are unable to climb stairs, Looking Glass Falls is a stunner of a Pisgah waterfall and a great way to check a short waterfall hike off your list in a very short amount of time. This is likely the most accessible waterfall of all the falls in Pisgah, and is certainly known as one of the best.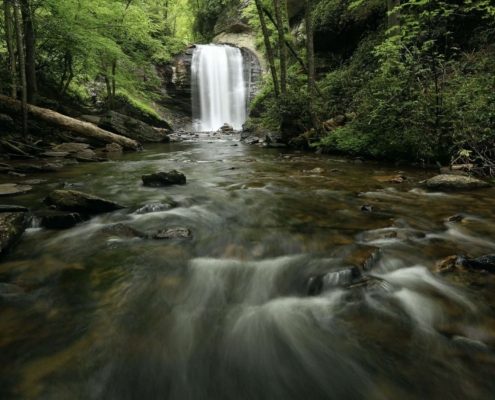 Sliding Rock
Length: 0.3 miles
This out and back trail is one of the most popular swimming holes in Pisgah during the summer months and makes an excellent short hike close to Pilot Cove. True to its name, the 60-foot waterfall makes a perfect natural rockslide that ends in refreshingly cold water below. The trail surface is partly paved, and an accessible portion ends in the waterfall viewing area. There is a $4 per person fee to enter.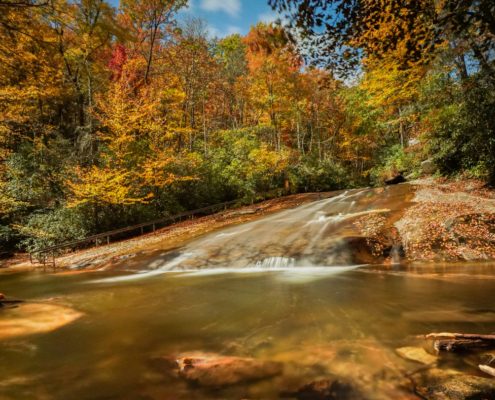 Graveyard Fields Lower Falls Trail
Length: 0.5 miles
This out and back trail features a waterfall and is considered good for almost all skill levels. The trail is partially paved, although it has stairs along several portions. A viewing area is accessible from the Graveyard Fields parking lot, however, and restrooms are available. 
Graveyard Fields is unique in that it is a relatively flat valley at a high 5000-foot elevation, so it provides a rare easier hike with the beauty of the higher elevations of the Western North Carolina mountains. This area is particularly stunning during fall.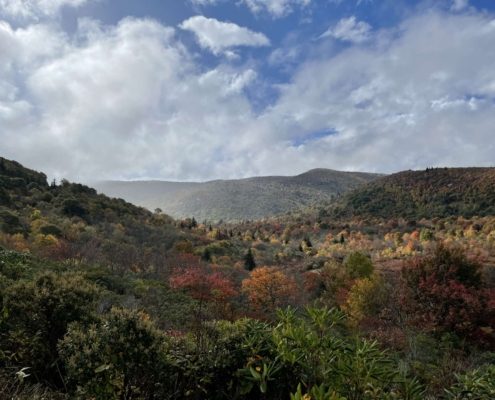 Graveyard Fields Loop Trail
Length: 3.5 miles round trip
For those looking for a little more distance but a hike that is still considered short and easy, this can be a great choice. Plus, this scenic walk also connects to other trails in the Graveyard Fields valley, offering the option to create an even longer hike. This is also a perfect place to enjoy a picnic by the water and see multiple waterfalls!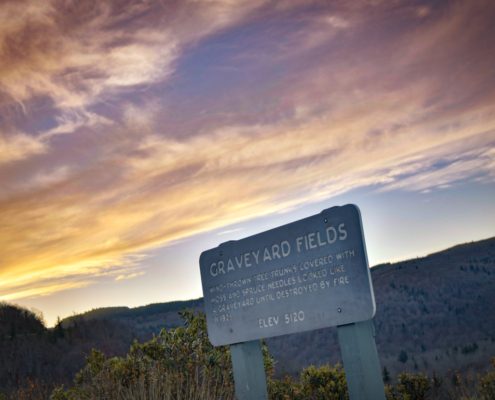 Moore Cove Falls Trail
Length: 1.2 miles round trip
This is a very easy and family-friendly out and back hike that is perfect for small children and those with no to little hiking experience! Most folks enjoy walking behind the falls after enjoying the beautiful walk through lush woods. This trail is close to Looking Glass Falls and is a good add-on to your day that won't take much time.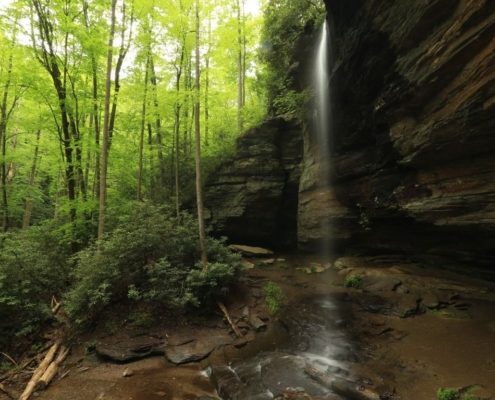 Black Balsam Knob Trail
Length: 1.4 miles round trip
This is the steepest trail on this list, making it a bit tougher than everything else mentioned. The reward is truly spectacular, offering 360 degree views over Pisgah National Forest and what can be considered one of the best views in the Southern Appalachian Mountains. This above treeline hike is a perfect complement to other easier hikes for your family. Plentiful views can also be enjoyed along the Blue Ridge Parkway as you access the Black Balsam Knob trailhead.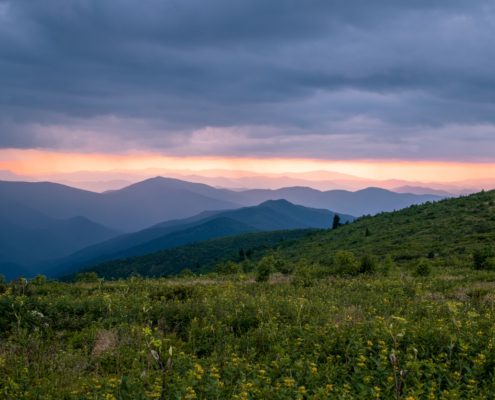 https://www.pilotcove.com/wp-content/uploads/2022/01/IMG_6089.jpg
1425
2048
collinoberry
https://www.pilotcove.com/wp-content/uploads/2016/11/trans-logo-2.png
collinoberry
2022-01-19 14:12:51
2023-05-18 11:41:22
Easiest Trails in Pisgah National Forest