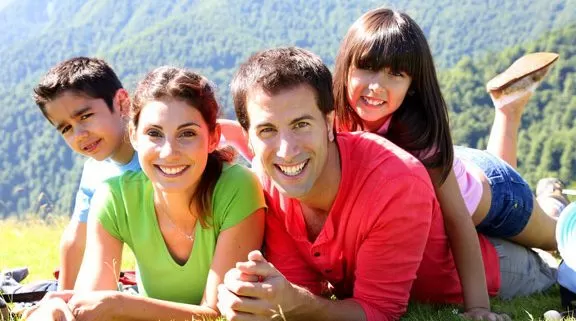 Looking for Fun Ways to Bond with Your Family this Summer? Try These 3 Outdoor Activities
Summer is finally here, and it's important that you and your family find some exciting ways to spend time together and enjoy the weather. Far too many families sit back in front of their respective screens and let the nice weather pass them by without ever having fun together outside. Don't let this summer be filled with regret — get out and enjoy yourselves!
If your family is more used to videogames than the great outdoors, here are a few great outdoor activities to try this summer that will help your family bond like never before.
Go on family hiking trips
How much do Americans love hiking? According to data from the American Hiking Society, 34 million people go hiking, and 9 million more go backpacking, each year across the United States. Whether your family is the adventurous type or not, a hiking vacation can be a great hobby, and can be a lot of fun for everyone involved. Hiking for families will help you develop a strong appreciation for nature and adventure. Even better, there are hiking adventures for every age and experience level.
Life can be extremely stressful. Luckily a few hiking trips throughout the summer can help you and your family forget about what is bothering you for a few days and learn to enjoy life oudoors.
Go on family fishing trips
Like hiking adventures, family fishing trips can be a lot of fun. If your family loves fishing, and spending time outdoors, then this is probably an important part of your summer routine already. But even if your family is full of first-time fishers, you'll all end up having a great time. Learning how to cast, bait, reline, and fish together will turn into memories that will last a lifetime.
Go on family camping trips
You don't need to spend your entire time outdoors trying to catch fish or hiking through the wilderness to enjoy your summer. Simply relaxing in the outdoors with your relatives can be a wonderful activity. And thanks to the rise of "glamping"(luxury camping), you don't have to rough it anymore. There are many cozy cabins for rent that will allow you all to enjoy yourselves amidst the beauty of nature. Plus, smores.
For more information about hiking, fishing, and camping in the Pisgah National Forest this summer, contact Pilot Cove today!
https://www.pilotcove.com/wp-content/uploads/2017/06/FamilyFun2.jpg
384
576
scott-seo
https://www.pilotcove.com/wp-content/uploads/2023/10/PC_logo_100_2x.png
scott-seo
2017-06-14 10:34:11
2023-10-16 14:04:27
Looking for Fun Ways to Bond with Your Family this Summer? Try These 3 Outdoor Activities