Best Things to Do on a Rainy Day in Brevard
So you're visiting Brevard, North Carolina and now it's raining! What to do?
If you love the outdoors and have been looking forward to hiking, biking, and exploring, you might feel stumped or even bummed if the forecast calls for rain, but we have some great ideas for you. 
These are the best places to go and things to do on a rainy day in Brevard, especially if you love outdoor recreation. 
Pisgah Ranger Station and Visitor Center
The Pisgah Ranger Station and Visitor Center is an excellent choice for a rainy day in the Pisgah National Forest and Brevard area. Located minutes from Pilot Cove, the center offers trail and national forest information, a gift shop, and an interactive exhibit hall. The bathrooms are clean, and the rangers are friendly and helpful! The visitor center even sometimes offers special programs and events for the whole family.
Brevard Rock Gym
Rock climbing aficionados will be glad to know there is an indoor climbing gym right here in Brevard! Brevard Rock Gym offers open gym hours several days a week, with one-day and punch passes available. Bouldering is always available during business hours, and top-roping staff belay services are available by appointment. 
D.D. Bullwinkel's Outdoors
D.D. Bullwinkel's Outdoors, located in charming downtown Brevard, is a beautiful and welcoming outfitter store offering gear, clothing, and footwear for all your outdoor recreation needs. This is a great place to shop for any outdoor equipment or other items you will need for your next adventure in the wilderness. 
In fact, shopping throughout all of downtown Brevard would be a fine way to spend your afternoon. You'll find clothing boutiques, charming wine and coffee shops, a toy store, art galleries, and much more.
The Hub and Pisgah Tavern
Right down the hill from Pilot Cove you'll find The Hub and Pisgah Tavern, an excellent bike shop offering bike rentals and a selection of outdoor gear. The tavern part? If you're thinking this is also a place you can grab a cold one, you're right. On the menu are eight rotating beers on tap, a wide selection of cans, and more; plus, there's a food truck on-site!  If the rain clears, you're sure to enjoy the spacious and inviting patio.
Rockin' Bowl
Rockin' Bowl in Brevard is the place to go on a rainy day if billiards, bowling, a full bar and food menu, and arcade games sound fun to you. With late night hours and cosmic bowling on the weekends, there are lots of opportunities here for a fun time for the family.
Riveter
Looking for a rainy day outing that meets your need for exercise and fun? Riveter could be the right choice for you. Located a short drive from Pilot Cove, this 16-acre mecca for outdoor recreation enthusiasts offers a bike park with covered and uncovered tracks for all skill levels, a large indoor climbing gym, yoga classes, a tap room and snack bar, and a small retail store. All ages are welcome here, and day passes and bike rentals are available. 
Cultivate Climbing
A mainstay in Asheville and formerly known by the name Climbax, Cultivate Climbing has been around for 29 years. This indoor climbing gym offers a great rainy day outing to pair with a visit to all that the beautiful mountain city of Asheville has to offer! With two locations, one in West Asheville and one downtown, Cultivate offers belay, auto belay, and bouldering for all ages and skill levels.
Biltmore Estate
Although a rainy-day visit to Biltmore may not scratch your itch for the outdoors, this is an iconic Western North Carolina outing. During your visit, explore the Biltmore House, the largest privately-owned house in the United States. Once owned by one of the wealthiest and most prominent families in the United States, the Vanderbilts, the home is now preserved and furnished as it was from the late 19th to mid-20th century. During your visit, you can take a tour, browse through one of the lovely gift shops, enjoy a delicious meal, visit the winery, and much more. 
Downtown Asheville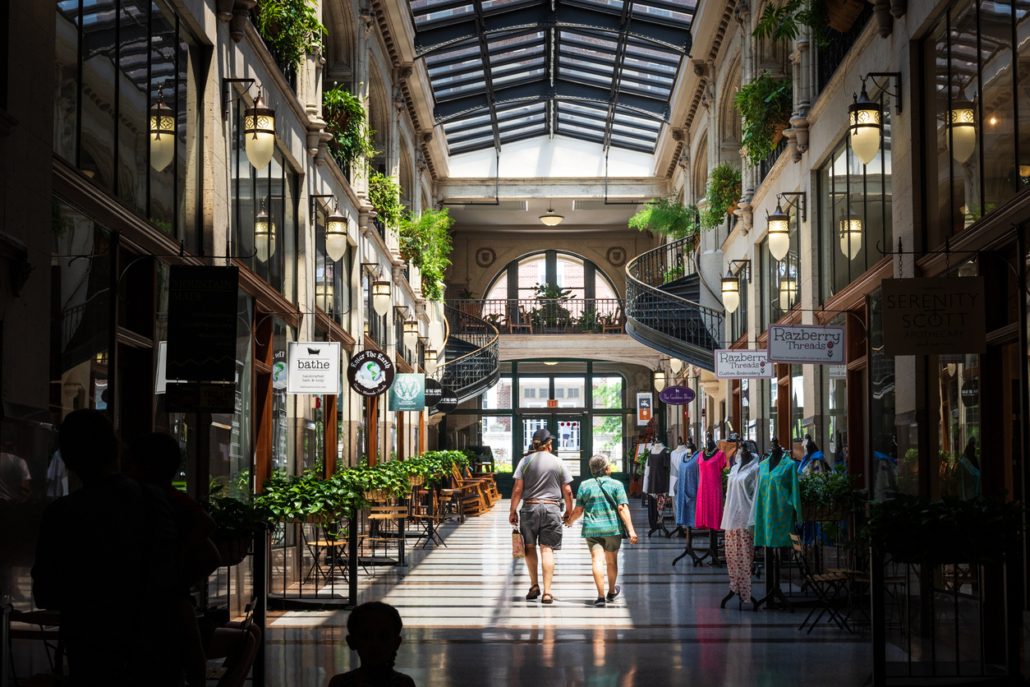 Downtown Asheville is an easy drive from Brevard, and it's certainly a wonderful option for a rainy day. You'll find dozens of shops, boutiques, restaurants, and more in this vibrant mountain city known for its art, music, and foodie scene. The downtown shopping vibe is independent and locally-owned, eclectic, and inviting.
Rainy Day Relaxation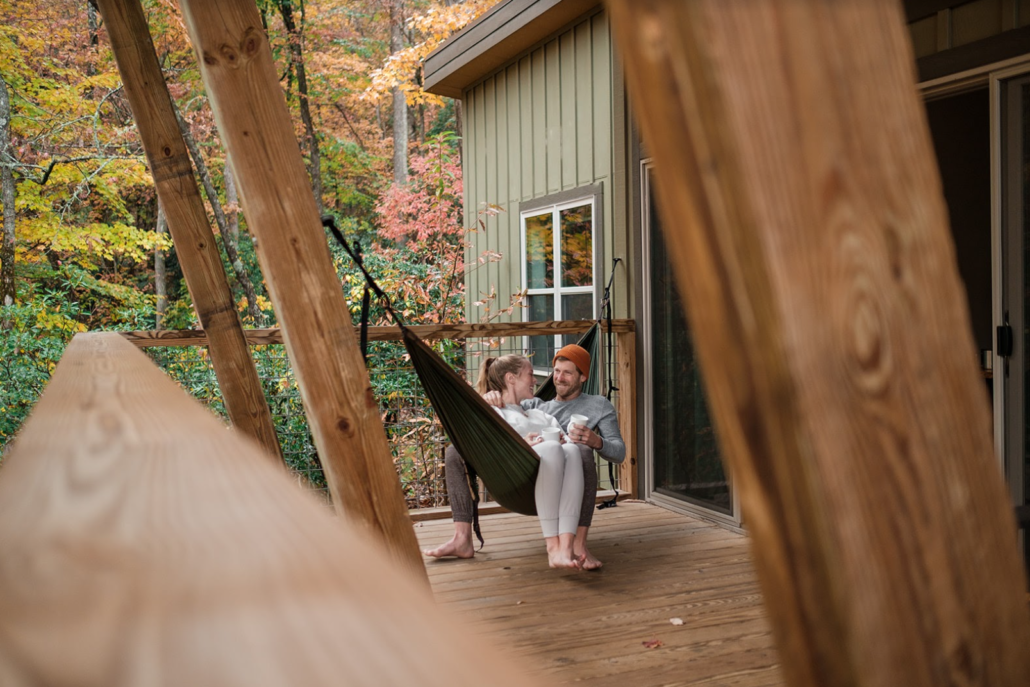 If your rainy day in Brevard is inspiring you to indulge in more relaxing activities, you might want to spend a quiet day in your Pilot Cove cabin. Sink into your perfect sleeper mattress, brew a cup of tea or cook a warm meal in your full kitchen, or hook up the provided hammock on the porch and watch the rain fall.
Waterfalls and Blue Ridge Parkway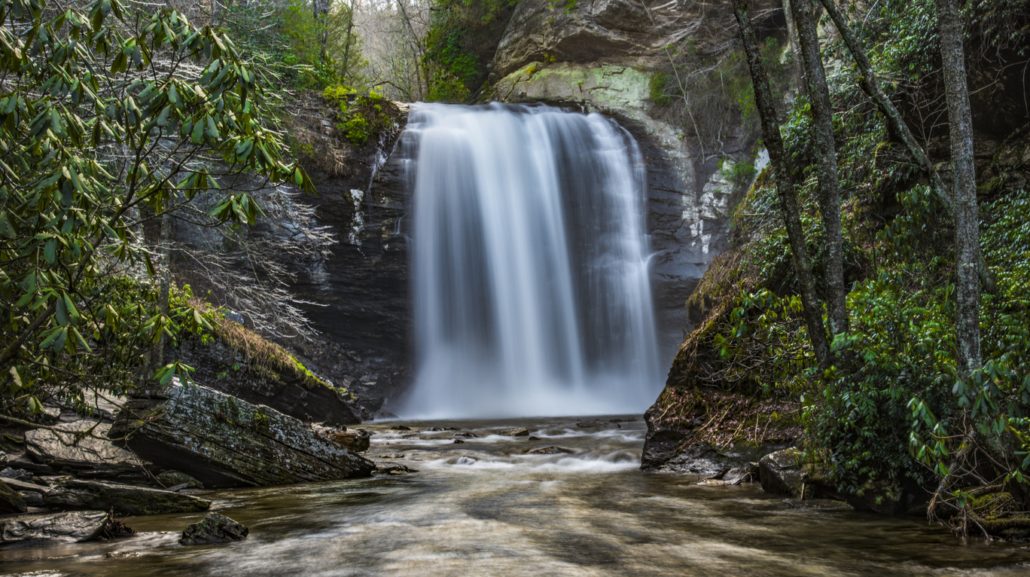 But wait – wasn't this list supposed to feature indoor activities for a rainy day? Well, surprise! A rainy day can actually be a lovely time to enjoy the waterfalls of Pisgah National Forest, DuPont State Forest, and the surrounding areas. If you're into photography, you might be excited to learn that cloudy skies are actually much better for waterfall photography than sunny ones. For this activity, throw on your rain jacket and hit the trail!
Also, a rainy day cruise on the Blue Ridge Parkway is likely to be less crowded while still offering lovely scenic views. If you're comfortable driving on a rainy day, you might want to give this activity a try! Just remember, rainy days can often create cloudy weather. Riding above the clouds can feel enchanting, but if you find yourself with low visibility and want out, we'd recommend exiting the parkway onto an intersecting highway or otherwise driving to a lower elevation.
https://www.pilotcove.com/wp-content/uploads/2022/10/r-bike.jpg
1365
2048
collinoberry
https://www.pilotcove.com/wp-content/uploads/2016/11/trans-logo-2.png
collinoberry
2022-10-20 14:21:02
2023-02-05 21:41:30
Best Things to Do on a Rainy Day in Brevard