Western NC Summer Camp Guide!

A Guide to Western North Carolina's Summer Camps
Western North Carolina is famous for its breathtaking beauty and wide range of interesting things to do. Tourists from all over the world, not to mention the growing number of people who call these mountains home, love this area for the outdoor adventures, fine dining and craft brews, and artistic and cultural hubs.
And the best part is, WNC offers excitement for all ages, including hundreds of summer camps! There are many camps close to Pilot Cove in Transylvania County, Henderson County, Buncombe County, Haywood County, and beyond.
Whether you're looking for an overnight co-ed adventure camp, an artsy all-girl day camp, or even a camp for special-needs adults, Western North Carolina has a perfect fit for everyone – and every budget. Here's an up-close look at some of the camps that are offered within just a short drive of Pilot Cove!
---
Science & Astronomy Summer Camps at PARI
Explore the universe and beyond with the Learning Center at the Pisgah Astronomical Research Institute!  These one-of-a-kind experiences are offered at our historic, 200-acre campus in the Pisgah Forest and offer campers a truly otherworldly adventure. More info on these great summer camp experiences can be found here.
Camp Highlander
Camp Highlander is a co-ed residential camp in Mills River, NC. Their sessions run through June and July, with special family sessions taking place in May and September. Activities include stage performances, soccer, horseback riding, arts, and more. Their focus is on helping kids (aged 5+) develop life skills in a safe, supportive, fun environment.
Camp Pisgah
Is a ladies-only camp your preference for your daughter? Camp Pisgah offers a variety of day and overnight camps just for girls. Their sessions run through June and July, and young girls from first through twelfth grade. There are leadership-focused sessions, as well as opportunities for archery, rock climbing, ceramics, and even a slumber party with sharks! Camp Pisgah is held in Brevard, NC.
Camp Carolina
Looking for an all-boys camp instead? Camp Carolina could be the place. Established in 1924, Camp Carolina is a place where boys of all ages come together to explore the outdoors, gain confidence, and engage in community-building activities. The camp is located in Brevard and provides a wide range of activities for their campers.
Camp Illahee
Since 1921, Camp Illahee has given girls the opportunity to explore their interests, seek new adventures and forge friendships and memories that last a lifetime. In the Cherokee language, Illahee means "heavenly world." This expresses the very best of what campers, counselors and staff create in our remarkable community every summer.
Camp Muddy Sneakers
Camp Muddy Sneakers is a co-ed day camp for children aged 4 to 14. This Brevard-based camp uses outdoor adventure and experiential learning to provide kids with everything from science education to an introduction to mountain sports, not to mention crafts and games. Sessions run from June into August. Camp Muddy Sneakers was awarded a Best of the Blue Ridge 2019 award.
Keystone Camp
Since 1916, Keystone Camp has encouraged girls to become strong individuals. Teaching life-long skills and values in a fun and nurturing environment is the hallmark of the Keystone summer camp experience. Nestled in the mountains of North Carolina is a place for girls (only!) — where friendships, fun, and adventure wait around every bend. In this place the only thing you have to be is yourself.
Eagle's Nest Camp
Located in Pisgah Forest, Eagle's Nest Camp is a co-ed overnight camp for kids from kindergarten all the way through eleventh grade. They focus on self-expression, skill building, and personal growth. They provide a supportive, compassionate environment that their campers often consider a second home, returning year after year. Sessions run from June into August, and activities include everything from outdoor sports to cooking classes and arts and crafts.
Camp High Rocks
Camp High Rocks is a traditional boys' Summer Camp in the North Carolina Mountains. We create a purposeful atmosphere based on four key pillars: community, adventure, leadership, and independence that is geared to a camper's needs and interests. Aided by a well-trained staff we seek to teach and to inspire lasting skills and values.
Green River Preserve
Green River Preserve offers one-, two-, and three-week residence options from June into August for second through ninth graders. The camp is located in Cedar Mountain, NC, and is open to both boys and girls. From yoga and theater to pottery, music, mountain biking, fly fishing, and more — there's an activity for everyone at Green River Preserve. The camp focuses on making meaningful connections and deepening campers' passion and respect for their peers and the environment.
Rockbrook Camp For Girls
Rockbrook is a sleepaway summer camp for girls located in the "heart of a wooded mountain" in Brevard, North Carolina. Founded in 1921, our summer camp continues to provide an exciting and enriching, fun and formative, camp experience for girls and teens ages 6 – 16. Each summer Rockbrook provides a unique overnight camp program of recreation, adventure, creativity and fun. From horseback riding, whitewater rafting, pottery, and swimming to camp fires and exploring a chilly stream, each day at camp is filled with new experiences and great opportunities to develop lasting friendships.
Gwynn Valley Camp
Situated on 400 acres in the beautiful Blue Ridge Mountains in Brevard, NC, Gwynn Valley Camp has been a summer camp for boys and girls since 1935.  We offer a farm, wilderness, and traditional program where we foster community building, lifelong friendships, and a connection with the land. Our founder, Mary Gwynn created a camp based on the values of simplicity, acceptance, a non-competitive program, and an appreciation of the natural world. These core values continue to be embraced at Gwynn Valley today.
Camp Kahdalea for Girls and Camp Chosatonga for Boys
Camp Kahdalea for Girls & Camp Chosatonga for Boys are two separate North Carolina camps about a mile apart in location but very close in fellowship. In the Blue Ridge Mountains, these camps have wonderful in-camp programs as well as great mountain adventure programs. We are known for our unusually wonderful staff who believe in goodness and make it work in this culture
Camp Pinnacle
Established in 1928, Camp Pinnacle takes much of the magic that makes Adventure Treks special and translates it into a more traditional summer camp experience for girls and boys ages 7–15. We're all about helping children discover the outdoors, be part of a close community, and spread their wings away from home. We carefully orchestrate Camp Pinnacle so every single camper, regardless of age, gets exciting, significant outdoor experiences. And to make preparation easier for parents, camp tuition is all-inclusive; all trips and activities, even outdoor equipment, is included.
The Wilds
The Wilds offers a wide variety of camps, from traditional children's camps to full-family camps, college retreats, and even camps for adults. All of their camps are packed with activities, from hiking and swimming to the rifle range to table tennis, and they're also centered on Biblical teachings. The Wilds is located in Brevard, NC.
Camp Joy
Located in Flat Rock, NC, Camp Joy is an event specially designed by Christian Education Ministries for adults with mental handicaps. Camp Joy is hosted at the Bonclarken Conference Center, and provides their campers (and their friends) with opportunities for Bible study, worship, and recreational activities. The five-day sessions run through June and July.
Talisman Summer Camps
Talisman Programs provides everything you expect of a traditional summer camp – but it also focuses on specialized programming for young people (ages 6 to 22) with autism spectrum disorders and learning disabilities such as ADHD. Their programs provide fun, exciting opportunities for their campers, while helping build confidence and social skills among ASD youth. They are passionate about and dedicated to their mission. You can find them in Zirconia, NC.
Camp Mondamin
Camp Mondamin is a highly regarded summer camp for boys located on Lake Summit in Henderson County NC.
Blue Star Camps
Founded by the Popkin family in 1948 with a vision of creating a vibrant and inclusive Jewish camp community where campers could learn about their shared history and identity, Blue Star Camps always has been a"camp with purpose." Family owned and led since its founding, Blue Star continues to nurture the vision of our camp's founders, instill the values of kindness, inclusion, social justice and environmental stewardship, and empower children and young adults to contribute positively to the world around them.
Camp Bonclarken
Camp Bonclarken is the conference center of the Associate Reformed Presbyterian (ARP) Church.  The ARP Church is a conservative evangelical Christian denomination that has been faithfully preaching the Gospel for over 200 years.  Our roots are traced to the Reformation, particularly the work of John Calvin and John Knox. Located in Flat Rock NC in Henderson County.
Camp Glen Arden
Tucked away in the mountains of North Carolina, Camp Glen Arden began as a private sleepover camp for girls nearly 70 years ago and has been positively influencing the growth and maturity of young women since then. Our camp focuses on developing well-rounded, wholesome individuals who, removed from the distractions of technology and social media, encourage one another in learning new life skills and developing lifelong friendships. Glen Arden's sessions serve girls from 1st through 11th grades and are available in two, three, and four week options.
Camp Green Cove
Located in the Mountains of Western North Carolina for 74 years, Camp Green Cove emphasizes outdoor activities such as horseback riding, hiking, kayaking, canoeing, sailing, mountain biking, and rock climbing. We believe in fun, adventure, safety, and great instruction. Our program is non-competitive, which encourages experimentation, and non-regimented, which fosters self-direction. Our strengths lie in the quality of our staff and the depth of our program. We value diversity, attracting campers from all 50 states and several other countries.
Camp Greystone
Nestled in the blue ridge mountains, Camp Greystone allows girls to grow in a safe and uplifting environment. Located in Henderson County NC.
Camp Judea
Established in 1961, Camp Judaea is a small, Jewish, Israel-centered summer camp community for boys and girls ages 7-15 located in Hendersonville, NC. At Camp Judaea, we offer a wide variety of really fun activities in a loving family atmosphere. This allows campers to grow and even transform themselves every summer they return.
Camp Kanuga
Since 1931, Camp Kanuga campers have been forming lifelong friendships, experiencing new adventures and exploring their faith in our welcoming Christian community. Camp Kanuga is a co-ed summer camp affiliated with The Episcopal Church and located in the Blue Ridge Mountains of Western North Carolina. We are accredited by the American Camp Association (ACA) the industry leader in setting standards for camp program quality and youth development education. We are committed to promoting growth and fun in a safe, nurturing environment. All of our programs are designed to build independence and self-confidence in youth while teaching the importance of respect toward each other and the world around them.
Camp Pinewood
Established by Marty and Tina Levine in 1967, Camp Pinewood has provided thousands of children with fun-filled summers and lifetime memories. From the beginning, it was Marty and Tina's vision to provide a safe and wholesome environment where children can grow and develop self-reliance, learn new skills and form lasting friendships.
Camp Tekoa
Camp Tekoa has two separate seasons for use:  the summer camp season and our retreat season. Summer camp primarily runs from the end of May until the middle of August each year. Our Retreat season runs from the middle of August until summer camp begins in May. Tekoa offers four main programs during the summer camp season. These programs are designed for many different population groups, including age, gender, ability, and camper interests. Our four types of summer camp programs are: Day Camps, Overnight (TKO) Camps, Adventure Camps, Special Needs Camps.
Camp Ton-A-Wandah
Located in the Blue Ridge Mountains of Western North Carolina, Camp Ton-A-Wandah is a summer camp for girls established in 1933.  Our summer camp provides an unspoiled summer retreat for girls ages 5-16. Our mission is to create a community that fosters friendship and sisterhood. This community is created to help develop young ladies to become women of substance who are leaders throughout the world!
Camp Wayfarer
Tucked in the Blue Ridge Mountains of western North Carolina, near Asheville, Camp Wayfarer is a sleep away camp for boys and girls ages 6-16. More than just a traditional coed summer camp, Wayfarer is a close-knit family consisting of campers, counselors, alumni and parents. Together our Wayfarer family is building a wonderful home away from home.
Falling Creek Camp
Since 1969, Falling Creek Camp families have recognized the value of the camp experience and the critical role it plays in their sons' development as confident gentlemen who have a bright outlook on the future. Falling Creek's mission is to provide a setting, a program, and dedicated leadership to allow our boys a maximum opportunity for personal growth and fun as they develop an understanding of their relationship with nature, their fellow man, and God.
---
Not convinced that any of those are right for you? Not to worry! There are plenty more to choose from. Check out the links below to find out more details on who can attend these day camps and overnight camps, what their schedules and rates are, and what kind of activities their campers can look forward to!
WNC Day Camps
Appalachian Institute for Creative Learning
Asheville Buncombe Youth Soccer Association (ABYSA)
Asheville Creative Arts Preschool
Asheville Jewish Community Center
Asheville Parks and Recreation
Asheville Performing Arts Academy
Asheville School App Development Camp
Ballet Conservatory of Asheville
Black Mountain Center for the Arts
Bricks 4 Kidz LEGO Engineering Camps
Budo Mountain Nature Adventures
Christ School Revolution Lacrosse Camp
Evergreen Community Charter School
Fun Learning About God (FLAG) Camp
Koko Bike Park at Adventure Center of Asheville
Mars Hill University of Music Camp
Mars Hill University Dance Camp
Montreat Conference Center "Clubs" Summer Day Camp
Music Academy of Asheville/Rock Academy
N.C. State Pre-College Programs
RiverLink French Broad RiverCamp
Roots + Wings School of Art and Design
Transylvania Community Arts Council
UNC Asheville Summer Jazz and Contemporary Music Intensive
Warren Wilson College Soccer Camps
WNC Down Syndrome Alliance Buddy Camp
YMCA of Western North Carolina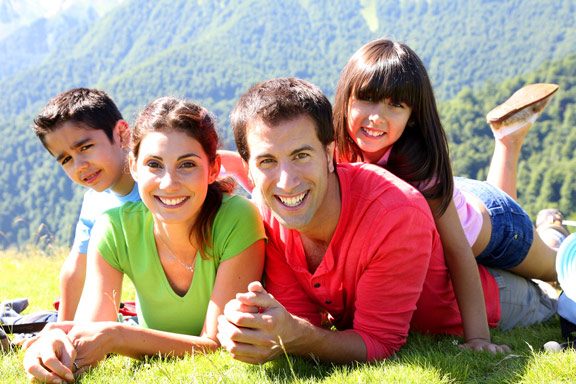 WNC Overnight Camps
App Development Camp at Asheville School
Appalachian Institute for Creative Learning
Buffalo Cove Outdoor Education Center Earth Camp
Clemson University's Youth Learning Institute
COMPASS Programs at Montreat College
Great Smoky Mountains Institute at Tremont
Land of the Sky Wilderness School
Mars Hill University Dance Camp
Project P.R.O.M.I.S.E. Health Careers Summer Camp
https://www.pilotcove.com/wp-content/uploads/2016/11/Pilot-Cove-Forest-Lodging-Hiking-With-Family-Vacation-WNC-Asheville-13-1.jpg
1000
1500
collinoberry
https://www.pilotcove.com/wp-content/uploads/2016/11/trans-logo-2.png
collinoberry
2019-05-06 21:38:20
2023-02-05 21:58:29
Western NC Summer Camp Guide!