Fly Fishing near Pilot Cove and Brevard NC!

Fly Fishing near Pilot Cove
Author: Ross Pritchard of Wild Carolina Fly Fishing | Photos: Alexa Leahy
With so many trout streams throughout Western North Carolina, its often a challenge to know the best spots to wet your line! There are more than 3,000 miles of streams, rivers, and lakes that hold trout in the Mountains of Western North Carolina. That being said, picking a spot to fish can be an overwhelming task.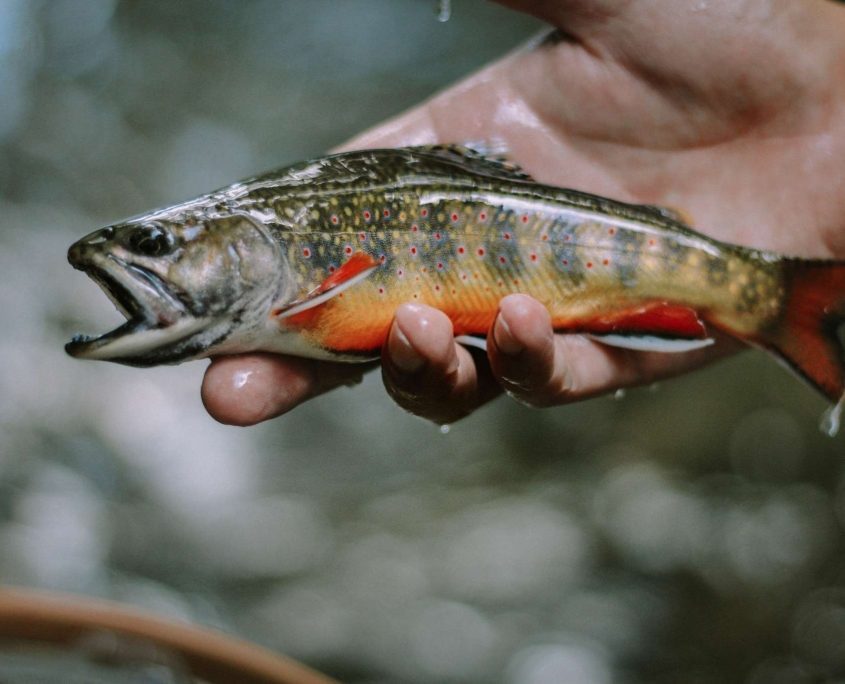 Where to fish near Pilot Cove
There are several types of streams located close to Pilot Cove. Below we will breakdown a few different locations, and the style of fishing that they offer.
————————————————————————-
North Mills River 
Drive time: 25 minutes
Regulations: Delayed Harvest
The North Mills River is a medium sized river that runs through Pisgah National forest. This is a Delayed Harvest stream and is stocked from October through May every year. Easy access can be found at the North Mills River recreation area, this lower gradient section of stream makes for a relatively easy wade and has handicapped accessible locations allowing access for all. For a more adventurous expedition, hike in from the Trace Ridge parking area and fish the higher reaches of the N Mills River, here you will find privacy and hungry fish!
Fly Recommendations:
Two fly nymph rig-
Point fly: pat's rubber legs (or anything with legs!) size 12
Dropper: Bead head pheasant tail, hare's ear, or prince nymph size 12-16
————————————————————————-
Avery's Creek
Drive Time: 5-10 Minutes
Regulations: Wild Trout Water
Avery's Creek is a tributary stream of the Davidson River providing over 10 miles of close quarters wild trout fishing. Access this stream at any of the pull offs found on the Pisgah Horse Stables road, which follows the river for roughly 2 miles. For extra pay off hike the Avery creek falls trail to fish below scenic small stream water falls. This is a small stream with small wild trout, pack your light weight rod and bring lots of dry fly patterns.
Fly recommendations: Dry Dropper
Dry Fly-
Simulator or Parachute Adams in size 12-16
Dropper-
Bead Head pheasant tail, hare's ear size 12-16
————————————————————————-
Davidson River
Drive Time: 5-10 minutes
Regulations: Catch and Release/ Wild Trout
The Davidson River is a nationally recognized trout fishery that flows through Pisgah National Forest along Highway 276. This river, which produces some of the regions largest wild trout, is not for the faint of heart. The Davidson can make or break a fisherman. I have had my best days, and my absolute worst days on this river. If you have fished the Davidson before you know that is teeming with wild trout. Brown trout that reach over 30 inches in length can be seen resting patiently at the bottom of many of the deep pools. Rainbow trout, waiting to take your fly airborne at a moments notice rise to hatching mayflies on cool spring evenings. The problem is convincing these wild trout to take your fly. Light tippet (6x-7x flurocarbon) is a necessity. Small flies that specifically imitate the current aquatic insect hatch are a must. The best way to fish the Davidson is with patience, and the understanding that you might not catch a fish today. If you are up to the task you can access the Davidson on any of the many pull offs along Hwy 276, or at the parking area located at the Pisgah Center for Wildlife Education.
Fly Recommendations:
Stop by Davdison River Outfitters and check out their recommendations board located at the front of the store.
————————————————————————-
East Fork French Broad River 
Drive time: 20-25 minutes
Regulations: Delayed Harvest
The East Fork of the French Broad River is another delayed harvest stream located near Rosman, NC. This fishery features several cascades and waterfalls as it makes it's way from it's headwaters to it's confluence with the French Broad. Access this river alongany of the pull offs and parking areas along East Fork road. Be respectful as majority of the access points along the river are surrounded by private land.
Fly recommendations:
Same as North Mills River.
————————————————————————-
Yellowstone Prong
Drive time: 40 minutes
Regulations: wild trout
For a picturesque fly fishing experience look toward an adventure on high elevation streams along the Blue Ridge Parkway. The Yellowstone Prong is most well known for it's beautiful water falls located in an area known as graveyard fields. These natural barriers have allowed the native Brook trout to remain the lone trout species populating this stream. These fish are small and spook easily due to the gin clear water, but will absolutely denlmolish a well placed dry fly! Access this stream from the graveyard fields parking area. Pack a light weight rod and light tippet.
Fly recommendations:
Stimulators, Griffiths gnats, parachute Adams, Patriot, royal wulf (any attractor patterns will do) – size 12-20
————————————————————————-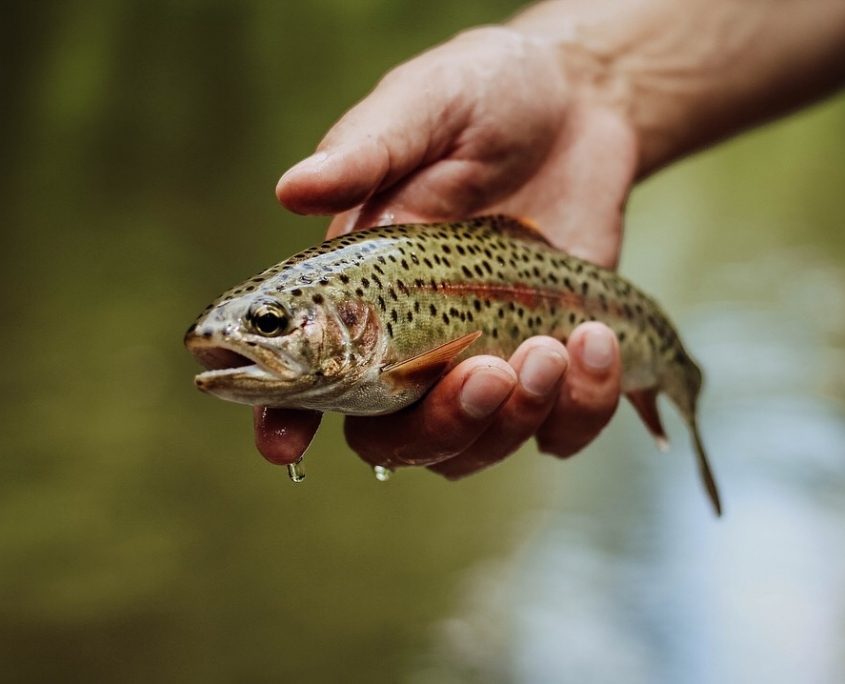 Be sure to read up on your fishing regulations! Visit the link below to learn more:
https://www.ncwildlife.org/Fishing/Laws-Safety/Fishing-Regulations#6090404-inland-fishing
————————————————————————-
For Guided trips contact Ross Pritchard and Wild Carolina Fly Fishing to schedule a date.
Ross can be reached at (205) 908-7853 or rosspritchard@kw.com.
https://www.pilotcove.com/wp-content/uploads/2018/10/IMG_20180625_202836_515.jpg
1350
1080
collinoberry
https://www.pilotcove.com/wp-content/uploads/2016/11/trans-logo-2.png
collinoberry
2018-10-10 20:33:55
2018-10-13 00:40:45
Fly Fishing near Pilot Cove and Brevard NC!