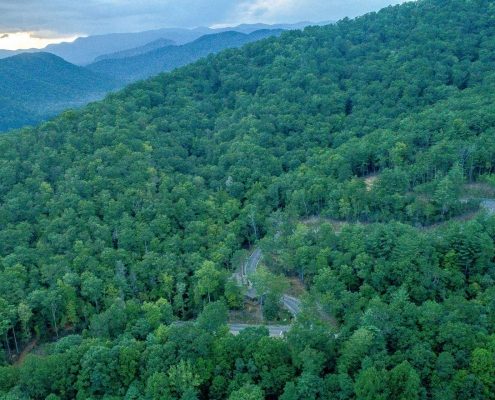 From the team at Pilot Cove, we would like to invite you to take advantage of our Spring Break special! If you book a 2 or more night stay in any sized cabin during March 1st – March 31st 2020, then you get an extra night free.
Important items to note:
-We advise all travelers to visit the Explore Brevard NC website to read updated COVID-19 travel advisories to the area. As we write this on 3/25, DuPont State Forest is closed to all visitors.
-Yes we are OPEN, and we are taking the best precautions within our control to ensure guest health, safety, and stay enjoyment. All units at Pilot Cove are private with no shared walls or HVAC systems. Please don't come expecting to be out and about around town like on your normal visits. If you come, the rules are the same as if you were sheltering in place and social distancing at home with the same 6′ social distancing protocols in place. We are taking this seriously to benefit the health of our community.
-When making your reservation, please include SPRING BREAK SPECIAL in the COMMENTS box and we will adjust the pricing. The pricing will show as normal when you are booking, Your card IS NOT charged when you book online, we approve each reservation manually and will apply the discount before charging your card. DO NOT ENTER ANYTHING IN THE COUPON CODE BOX! This will show as no availability. PLEASE USE THE COMMENTS BOX!
-The room rate will be calculated by averaging the cost of the 3+ nights booked to get an average price / night. The cost of the average price / night is then deducted from the booking amount for the free night.
-The free night award must be used consecutively with other booked nights. No future stay credits will be issued for the free night.
-Stays of 2+ nights will be eligible for an extra night free. Stays of 7+ nights will be eligible for two free nights (must be used consecutively).
-Stays eligible for the Spring Break special must occur before March 31st, we extended this date due to the COVID-19 travel concerns. Not eligible for any other months.
-Discount does not apply to pet fee.
-Only bookings made through the Pilot Cove website will be eligible for the free night. Bookings through Airbnb, VRBO, Glamping Hub. TripAdvisor, etc are not eligible.
-Additionally, if you are interested in a longer period booking of multiple weeks with us at Pilot Cove during March and April, please reach out info@pilotcove.com to inquire about special rates. The COVID-19 travel advisories have hit us hard and we're adapting to guests with longer stay needs as best we can.
————————-
Visit our lodging page for more info on booking your luxury cabin at Pilot Cove! We can also be reached at 1-866-PLT-COVE or info@pilotcove.com.